Feines Tier & Last Beat Standing & Mokka Suka präsentieren ihr SOMMERFELL:
MONKEY MAFFIA (Freude am Tanzen)
DOUGLAS GREED(Freude am Tanzen)
JAKE THE RAPPER (bar25/ Katerholzig / Berlin)
Franca (WIR/ Feines Tier)
David Hasert (LIKE)
Pfeiffer (Rheinrhythmik)
Julian Bomm (Rheinrhythmik)
Marius SahDeeq(SPIELRAUM)
Kieran Rodrigez & Thomas Gebhard (POLAR)
Philipp Fein (Feines Tier)
Marcel Woyt (Orange Club, Lost In Sound)
Arantxa Gallardo (Schrebergarten / Mokka Suka)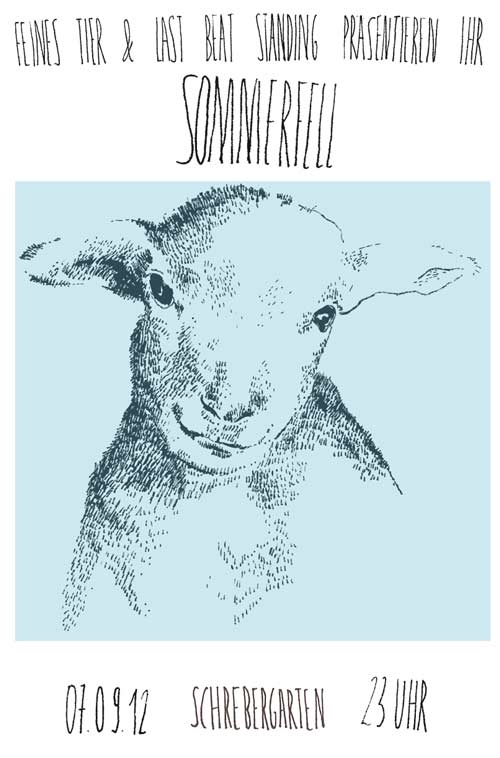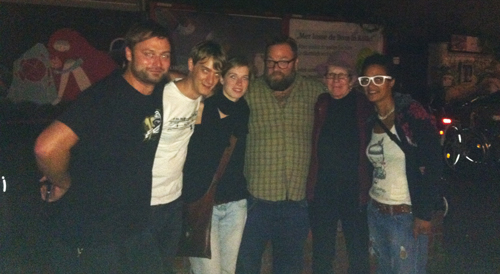 Das "Sommerfell" wird fein gestriegelt und die Tierchen können ganz locker wieder 12 Stunden tanzen. Bei jedem Wetter.
Der "Freude am Tanzen" Floor mit "Monkey Maffia" und "Douglas Greed" wird eingeritten von unseren beiden Residents Franca und Philipp.
Zu den beiden Gästen des Vorzeigelabels aus Jena braucht man nicht viel zu sagen. Monkey Maffia ist die eine Hälfte der legendären Wighnomy Brothers – er gehört seit den frühen 90ern zu den unermüdlichen Fackelträgern der geraden Bassdrum, die sich als Taktgeber auch mal einen Freigeist-Sidekick herausnehmen, gespickt mit einer grotesk liebevollen Vollmeise samt Augenzwinkern.
Zwischen Melbourne, Moskau und diversen anderen Metropolen bewirtet "Douglas Greed" das Auditorium stets mit einem Soundverständnis das wohltuend verblüfft, dabei Innerlichkeit, Lust und Neugierde entwickelt, ohne einfach nur bloße Funktionalität abzuliefern. Sich selbst zu überraschen und andere dabei mitzureißen ist seine Intention und Antrieb für unvergesslich-impulsive Nächte.
Jake the Rapper erinnert mehr an einen Berserker als an einen der feinsten Clubacts, die Berlin zur Zeit zu bieten hat. Aber keine Sorge: Jake loves you und we love Jake.
Im anderen Teil des Schrebergartens versammelt sich eine fein selekTierte lokale Muckerhorde, die unterschiedlichste MeTiers zwischen House und Techno großartigst beherrscht.
Feinkost!