Hier exklusiv jetzt schon in alle 23 Compilation Tracks reinhören und direkt vorbestellen. Den Downloadlink gibt's dann per Mail am 09.03.!
FEINES TIER ZOO COMPILATION VOL.1
2xVinyl: 23.02.2018
2xCD + digital: 09.03.2018
Buy: https://fanlink.to/ft009_zoo
Artwork: Zoologne
Catalog No.: FT009
Cologne's Feines Tier is delivering their first label compilation, Including 23 exclusive tracks by a lot of friends and recent guests of their well known party series.
Spreading vibes from slow chuggers and hip-shaking house to uncompromising techno – this is versatile electronic music for making the occasional narcotized convolutions of your brain feel much better.
The double CD contains not only twenty three exclusive tracks, but a sweet 28 page booklet. On the double vinyl edition you'll find four slower tunes on the first disc, and four tunes to make the crowd go wild on the second one. Silk printed and numbered vinyl covers.
Cover art by Zoologne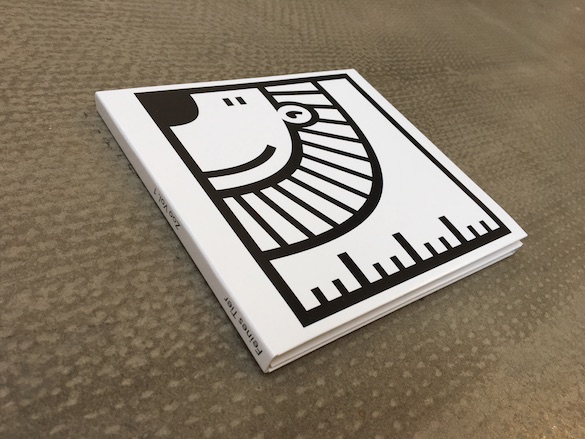 Tracklist:
1. The Cheapers – 555
2. Carrot Green – Segura
3. Harro Triptrap – Any System
4. Spaniol & Pigmalião – Sumatra, Java & Borneo
5. Arutani – Meridiano
6. Patrick Alavi – Sunphones
7. Fred Berthet – Other Axe
8. Luca Musto – How Did The Moon Get Out There
9. Genii – Confetteria
10. Metaboman – Michas Dream
11. Duererstuben – Gary Koon
12. Oliver Klostermann – Zenyata
13. Johannes Klingebiel – Narcotized Gurgle
14. Patlac – In Between
15. Madmotormiquel & Christopher Schwarzwalder – Paracas
16. Niels Freidel – Just You
17. Douglas Greed – Acid
18. David Hasert – Drive
19. Schlepp Geist – Fragile
20. Bostro Pesopeo – Demask
21. Max Mohr – Amazing
22. Franca – Felis Silvestris Catus
23. Detmolt – Libertinus