Jake The Rapper
Jacob Dove Basker was born in 1970 in the Bronx. He didn't really grow up in New York , more like all over the northern U.S., including places like Moscow (Idaho) and Chicago; But he feels most at home in Seattle.
Jake left America in 1990 to get a different perspective on the first gulf war, started by the first Bush. He arrived with 500 dollars, which he managed to stretch over six months using his exotic charm, Henry Miller style. He then discovered the Hamburg Art College (Hochschule für bildende Künste Hamburg) and stayed there until he emerged with an of ciallooking slip of paper from the state, of cially extolling him as a bona de artist. This enabled him to become a New Media trollop for a stint, although Jake has always been more of a jack of all trades. Trades like comic artist, tattoo artist, animator, niceguy and wiseguy. But the music has always been the vehicle to propel him down the endless one way street that is life.
Then Jake moved to Berlin in 2005 and everything changed.
He released his self-titled LP, a crossover between hip hop, electro, and house. Then he discovered the Bar 25 and basically never left. he became a resident there in 2006 and remained a part of the family until its final closing. During that time he became a well-known and vital xture in the Berlin party scene, quickly developing into a sort of lovable, eccentric, deep house legend on the decks across Europe.
He tours incessantly, spreading his special eclectic but funky blend of music and his joyful vibes. In Berlin, Jake plays regularly in Kater Blau, Watergate, Ritter Butzke, Wilde Renate, Sisyphos or Chalet. His own productions include
now classics like "Hollow Inside" and "Less Talking". He has worked together with many artists, including Format B, Terranova, H.O.S.H., Alexander Kowalski, Channel X, Oliver Koletzki, making tracks like "Somerthing Suitable", "Snug Descent (I love the couch, baby)", "50 ways to Love Your Liver" and his recent release "Animal Instincts" with Sascha Braemer, on Stil Vor Talent.
When Performing, Jake has been described as being able to create a bridge between old school and new school, house and techno, while keeping a constant pressure on the dancefloor, building steady suspense and then a much celebrated release, all the while remaining perfectly calm amidst the craziness, and generally smiling like a loon.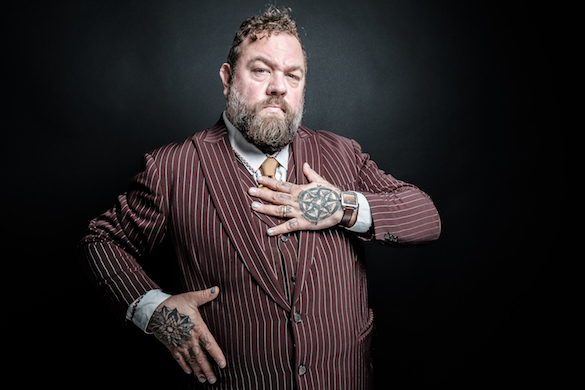 Pic by Fabian Niehaus